Welcome Message From the Principal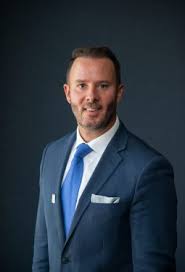 Dear Duckrey School families:
Welcome back! Or, if you are new to our Duckrey family, welcome and thank you for choosing our amazing school for your child's education. I hope that you have enjoyed a wonderful summer and are ready to start a new school year on August 29th. My name is David Cohen and I am the proud Principal of Tanner G. Duckrey School. This is my 9th year as Principal of Duckrey and I am so excited to work together with you to excel your scholars' education. We are looking forward to bringing scholars back into the building and we are excited to continue to grow our partnership with our wonderful families.
One of our major goals this year is to have all of our scholars attend school 95% of the time. That means our students cannot miss more than 9 days during the school year. As we say: Our Duckrey Scholars Shine when we miss less than 9!
We are already gearing up for an incredible new school year. Our teachers have attended training sessions to better help all students learn and grow. Our front office team is updating student files and ordering new materials. Our hard-working custodians have spent the summer cleaning our school. And, our cafeteria workers are preparing to serve your children delicious, healthy and free breakfast and lunch each school day.
Our teachers and staff look forward to welcoming students back to school  and working with our families and community to support high-level learning. As always, please feel free to reach out to me at 215-400-7350 with questions or concerns.
Together, we can make this school year our best one yet!
David Cohen
Principal