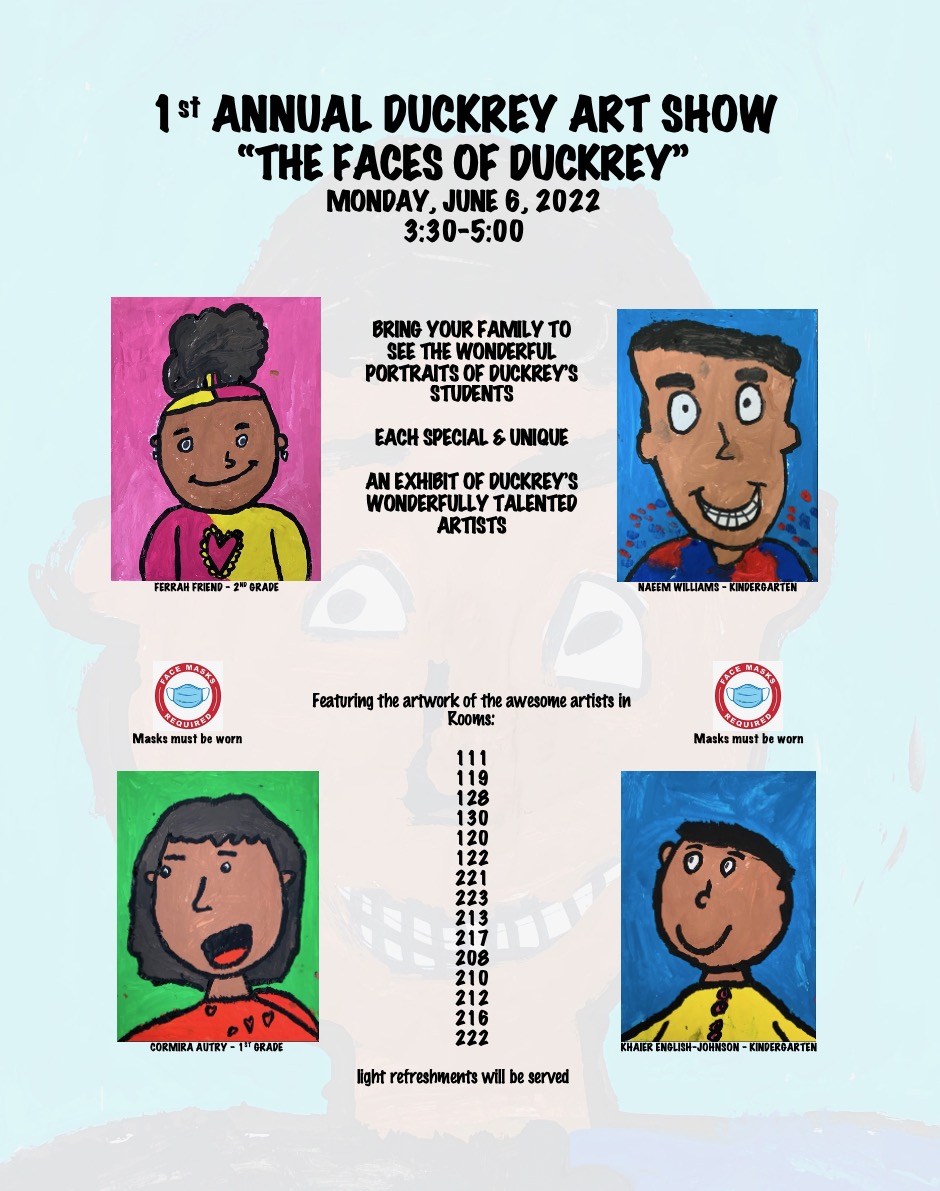 First Annual Duckrey Art Show!!!
An exhibit of Duckrey's wonderfully talented artists!
Bring your family to see the wonderful portraits of Duckrey's students, each one special and unique!!
Monday June 6th 2022
3:30pm to 5:00pm
Light Refreshments will be sesrved
Masks must be worn!
---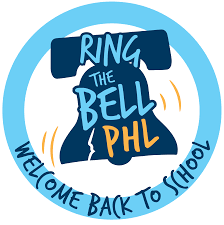 Our start time and our dismissal time has changed. School for students begins each day at 8:15am and ends each day at 2:54pm.
---
The 2021-22 Tanner G. Duckrey School Plan is now available for public review. Please provide any feedback HERE.
---
We are here if you need us! Follow us on Facebook, Twitter, Instagram and TikTok!
---
Internet and Chromebook Assistance
If you are in need of a chromebook or your chromebook needs to be repaired, please visit South Philadelphia High School at the intersection of Broad and Snyder Streets. This site is open from 9am to 4pm daily.
If you are in need of internet, call 211 and press option 1.
If you need assistance logging in, call the Duckrey hotline at (215) 821-6516. The hotline is open from 7am to 8am Monday-Friday
---
Below is the Duckrey Classroom Listing. It is sorted by grade.