Our first day of school for students is September 5th 2023!
School begins each day at 8:15am and ends each day at 2:54pm.
---
FERPA Disclosure
Duckrey Families!
The Family Educational Rights and Privacy Act (FERPA), a Federal law, requires that a school with certain exceptions obtain your written consent prior to the disclosure of personally identifiable information from your child's education records. However, a school may disclose appropriately designated "directory information" without written consent, unless you have advised the school to the contrary in accordance with school district procedures. The primary purpose of directory information is to allow schools to include information from your child's education records in certain school publications.
Parents who wish to opt their students out of directory information releases must complete an Opt-Out Form for each of their students, and must return each form to the school at which each student is enrolled by November 6, 2023.
Find more information, including the forms you need HERE. You may also fill out a form in the main office!
---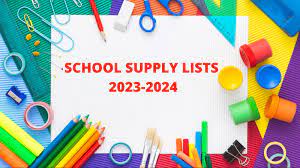 Click the picture above to acces
s this year's school supply list!
---
We are here if you need us! Follow us on Facebook, Twitter, Instagram and TikTok!
---
Internet and Chromebook Assistance
If  your chromebook needs to be repaired, please visit South Philadelphia High School at the intersection of Broad and Snyder Streets. This site is open from 9am to 4pm daily.
If you are in need of internet, call 211 and press option 1.
If you need assistance logging in, call the Duckrey hotline at (215) 821-6516. The hotline is open from 7am to 8am Monday-Friday
---
Below is the Duckrey Classroom Listing. It is sorted by grade.