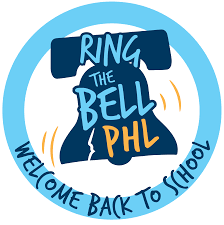 Our start time and our dismissal time has changed. School for students begins each day at 8:15am and ends each day at 2:54pm.
---
We had a blast at our Open House on Friday, August 27th!
Special thanks to: The Women of the Eastern Stars Organization, Black Women In Sports Foundation, Temple University, TreeHouse Books, The Office of Early Childhood, and SteppingStone Scholars!
School starts Tuesday August 31 at 8:15am! Students are required to wear a mask! See you there!
---
The 2021-22 Tanner G. Duckrey School Plan is now available for public review. Please provide any feedback HERE.
---
We are here if you need us! Follow us on Facebook, Twitter, Instagram and TikTok!
---
Internet and Chromebook Assistance
If you are in need of a chromebook or your chromebook needs to be repaired, please visit South Philadelphia High School at the intersection of Broad and Snyder Streets. This site is open from 9am to 3pm daily.
If you are in need of internet, call 211 and press option 1.
If you need assistance logging in, call the Duckrey hotline at (215) 821-6516. The hotline is open from 7am to 9am Monday-Friday
---
Below is the Duckrey Classroom Listing. It is sorted by grade.